Are you looking for a finished building from shipping containers? Take advantage of our standard projects to save you time preparing your project. You will find here buildings for housing: family houses, apartments or hostels, but also modular buildings from shipping containers for business: offices, showrooms, catering facilities and more.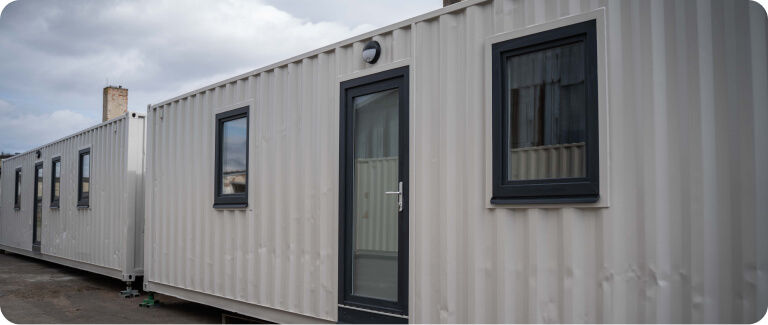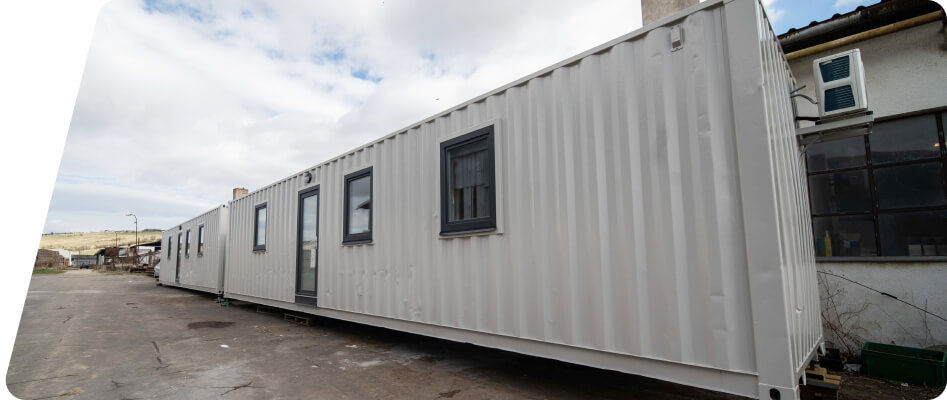 Didn't find what
you were looking for

?
Didn't find the finished shipping container building you were looking for? Write us your ideas and requirements and we will do our best to fulfill them.
Is there any way to modify the type project?
Yes, it is possible – just tell us your requirements and wishes at the first consultation. We will then also modify the project documentation and incorporate your changes and modifications.
Do you have any type objects in stock?
Yes, we usually have apartments, hostels or tiny houses in stock. It all depends on the current market situation. Do you want to see if we have any type of shipping container project in stock? Email or call us and we will be happy to answer any questions you may have.
How long does it take to implement a type project?
It depends on its size and complexity: generally speaking, a typical project of 1 shipping container is implemented within 1 month of signing the contract. Whereas multi-ship container objects are realised within 1-3 months from the signing of the contract.