Our offer includes both ready-made solutions in the form of standard projects as well as customized solutions tailored to your needs. In addition to the construction of the building, we also offer for sale the shipping containers themselves.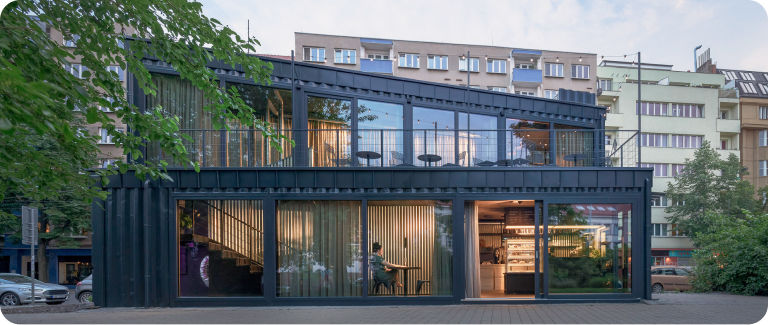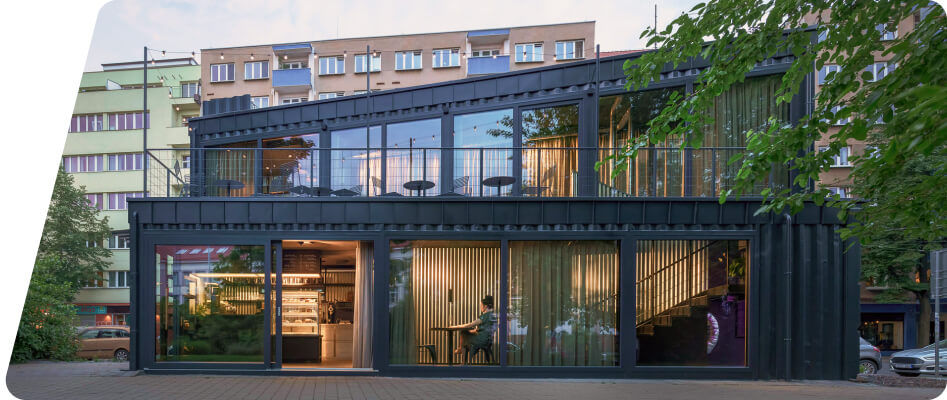 Looking for a time-saving solution? Take a look at our range of standard solutions, which includes buildings for housing, business, catering, showrooms and buildings for many other uses.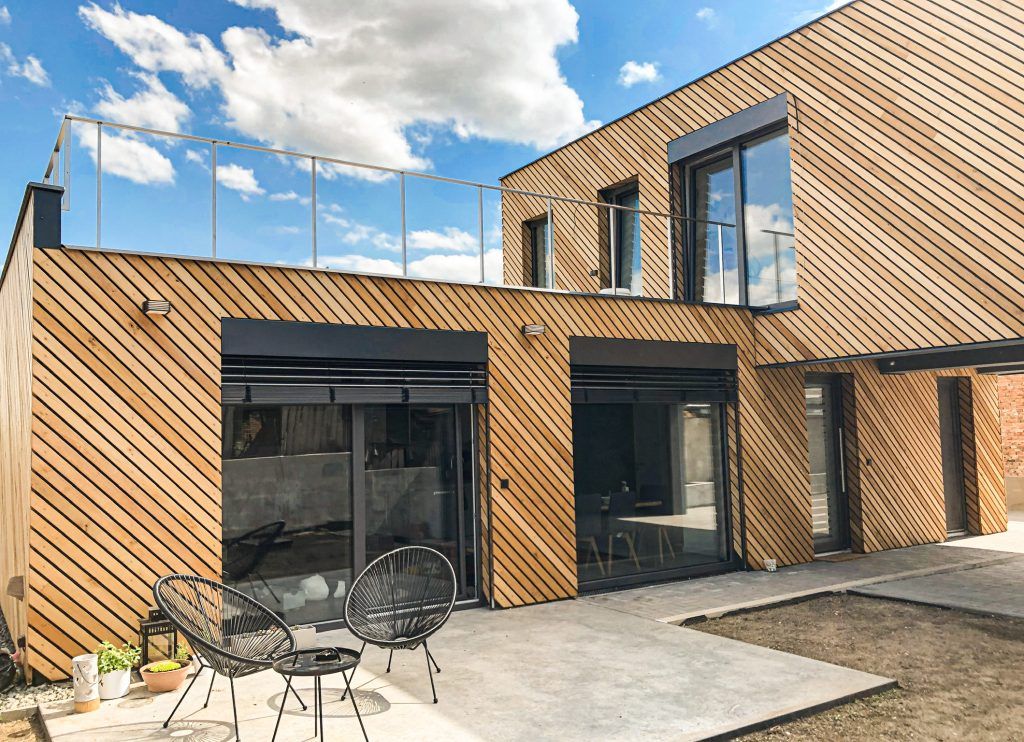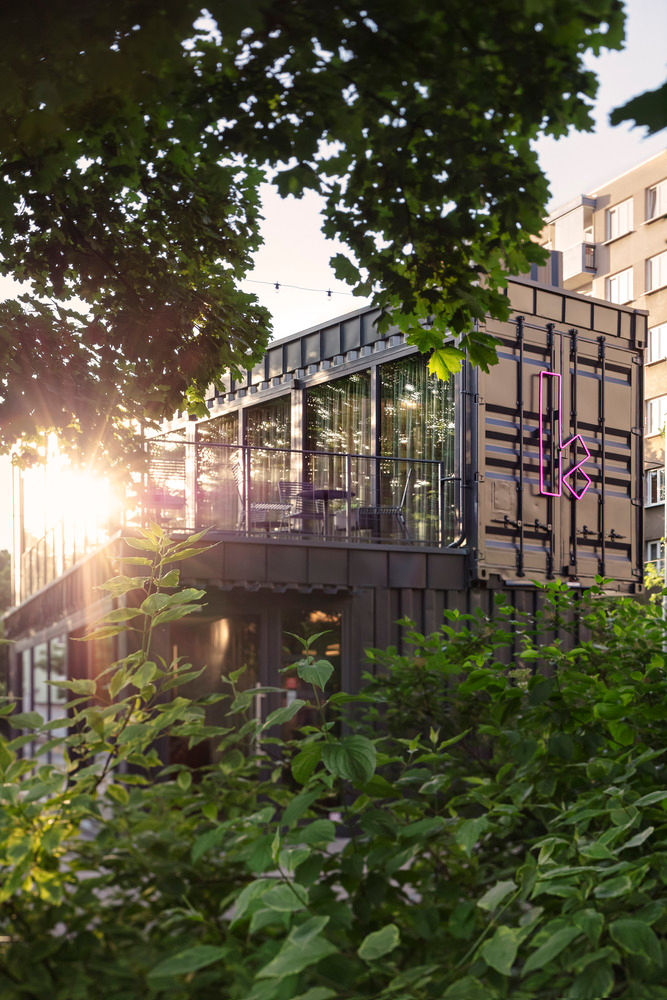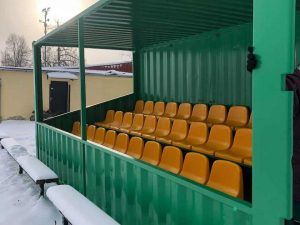 Solutions tailored
to your needs
Do you have a clear idea of your new building for your home or business? Great! Let us know your requirements and we will prepare a tailor-made solution for you. We'll also take care of all the paperwork for you – from project documentation to production to the approval of your new building.
We offer for sale shipping containers in sizes 20″, 40″, 45″, various types and conditions. We have containers in stock in Brno and can arrange transport to any part of the country. Take a look at our offer of shipping containers.