Container condition: Used
Container dimension (w,h,d): 2,43x2,89x12,1 m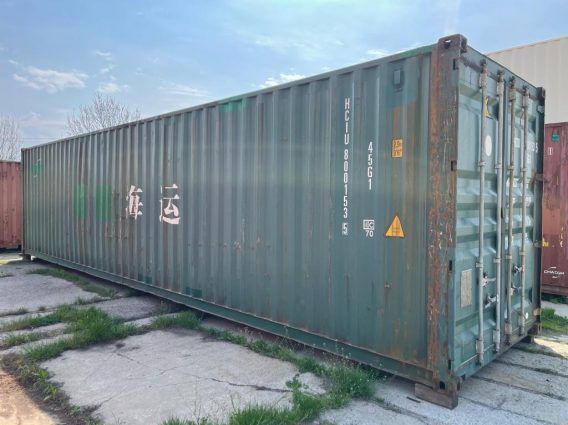 Container condition: Used
Container dimension (w,h,d): 2,43x2,89x12,1 m
No, the containers in our offer are for sale only.
How can I buy a container?
You can buy a container using the "Non-binding inquiry" button. After filling in and submitting the enquiry form, we will contact you, answer all your questions and agree on the details. We will then enter into a contract with you and set an exact delivery date after payment of the invoice.
What containers do you have in stock?
We usually stock the most popular types of containers and only in ideal condition – you can find the full range of containers in stock here. It may happen that the container you select is sold out. But don't despair, we can find and deliver your chosen container quickly.